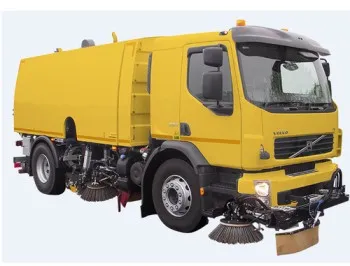 Road Sweeping Machine TPS
Brand: TPS
Power : Min 160 HP
Fuel Tank Capacity : 150 Ltrs
No. of Cylinders : 4
Introduction
Road Sweeping Rental Services in Delhi, Road Sweeping On Rent in Delhi, Road Sweeping On Hire in Delhi, Road Sweeping Rental Company near me in Delhi. Delhi, the bustling capital city of India, is known for its vibrant culture, historical monuments, and chaotic traffic. With millions of vehicles clogging the roads every day, it's no wonder that the streets can get pretty dirty. That's where road-sweeping rental services come in! Whether you're a business owner looking to maintain your parking lot or a homeowner tired of dust and debris accumulating on your street, renting a road sweeper can help keep your surroundings clean. In this blog post, we'll explore everything you need to know about road-sweeping rental services in Delhi and how to choose the right company for your needs.
Road Sweeping rental services in Delhi
Road sweeping is an essential service required to maintain the cleanliness and safety of roads in Delhi. With increasing pollution levels and traffic congestion, it has become challenging to keep the streets clean. However, road sweeping rental services have made it easier for individuals and organizations by providing them with advanced machines that can efficiently sweep large areas.

These rental services offer a range of road sweeping equipment on rent in Delhi at affordable prices, including truck-mounted road sweepers, mechanical brooms, vacuum sweeper trucks, etc. These machines are perfect for cleaning debris such as dust, soil, sand particles or gravel from the roads.

Choosing the right rental service provider is crucial to ensure timely delivery and efficient maintenance of equipment during usage. One should look for a reputable Rental Company in Delhi that offers quality machinery along with skilled operators who can handle them effectively.

Moreover, one can search for "Rental Services near me in Delhi" online to find reliable rental providers located nearby. Accura Infra is one such company that offers top-quality Road Sweeping Rental Services in Delhi with highly trained operators ensuring customer satisfaction every time they use their services.
How to choose the right Road Sweeping rental service
When it comes to choosing the right road sweeping rental service, there are a few things you need to consider. Ensure that the company has a good reputation and years of experience in providing such services. This will give you peace of mind knowing that your requirements will be met with professionalism.

Look for a rental service provider who offers flexible rental plans that suit your needs. Whether you require daily or weekly rentals, make sure they have options available at an affordable price point.

Check whether they have skilled operators who can handle the equipment efficiently and safely. This is especially important as inexperienced operators can cause damage to the machinery and pose safety risks on site.

Choose a company with well-maintained machines that are regularly serviced to ensure optimal performance during use.

By taking these factors into consideration when choosing a road sweeping rental service provider in Delhi, you can be assured of quality services at an affordable price point.
Why Accura Infra ?
Road sweeping rental services in Delhi are crucial for maintaining clean and hygienic roads. It not only enhances the aesthetic appeal of the surroundings but also prevents health hazards caused by unclean roads. When choosing a rental service, it is important to consider factors such as quality equipment, experienced staff, affordable pricing and prompt customer support.

Accura Infra stands out among other rental companies in Delhi with its commitment to providing top-notch road sweeping solutions at an affordable price point. With state-of-the-art equipment operated by a team of skilled professionals who prioritize customer satisfaction above all else, Accura Infra has established itself as a reliable partner for all types of road cleaning needs in Delhi.

At Accura Infra, we take pride in our ability to cater to unique requirements while ensuring timely service delivery without compromising on quality. So if you're looking for efficient and cost-effective road sweeping rental services near you in Delhi on rent or hire basis, look no further than Accura Infra!