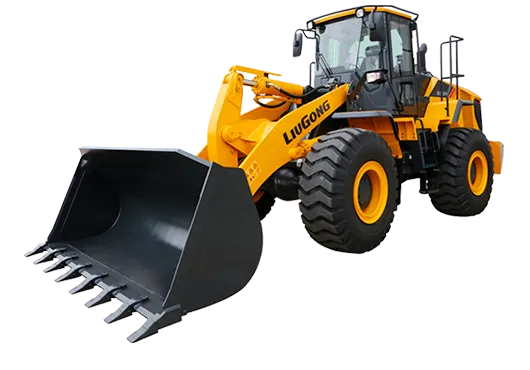 WHEEL LOADER CLG 856
Brand: LIUGONG
Quantity: 5
Capacity: 3 CUM
Operating weight: 17000-17800 kg
Rated load: 5000 kg
Dump clearance, full height discharge: 3100 mm
Gross power: 162 kW (220 hp) @ 2200 rpm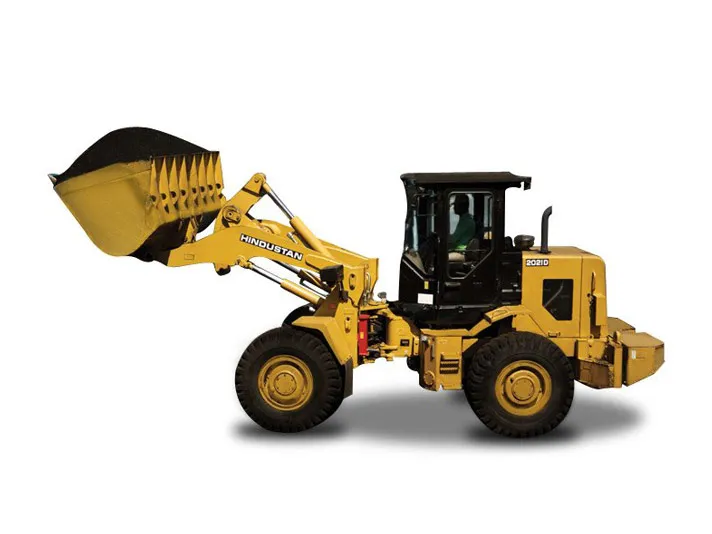 WHEEL LOADER HM-2021
Brand: HINDUSTAN
Capacity: 1.7 CUM / 3 TON
Tire Size: 14.00 x 25 â€" 20 PR E3/L3 PR
Max Torqu: 475 @ 1600 â€" 1800 rpm N
Service brake: 4Wheel air actuated brakes with separate circuit for front & real
Loader control: Single lever, Hydraulic joy stick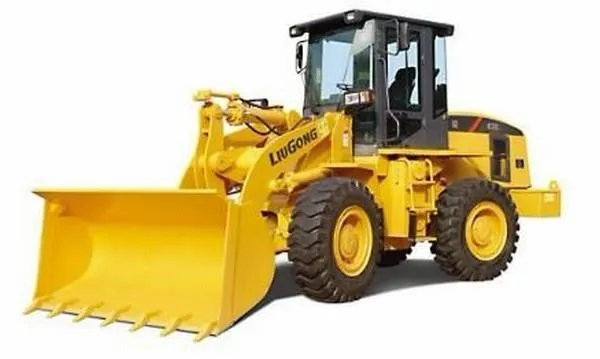 WHEEL LOADER CLG-835
Brand: LIUGONG
Capacity: 1.7 CUM / 3 TON
Quantity: 3
Engine: Weichai
Gross Power : 92KW ( 125 hp ) @ 2,200 rpm
Operating Weight: 10,600 kg
Standard Dump Clearance: 2,911 mm
Standard Breakout Force: 93.5 kN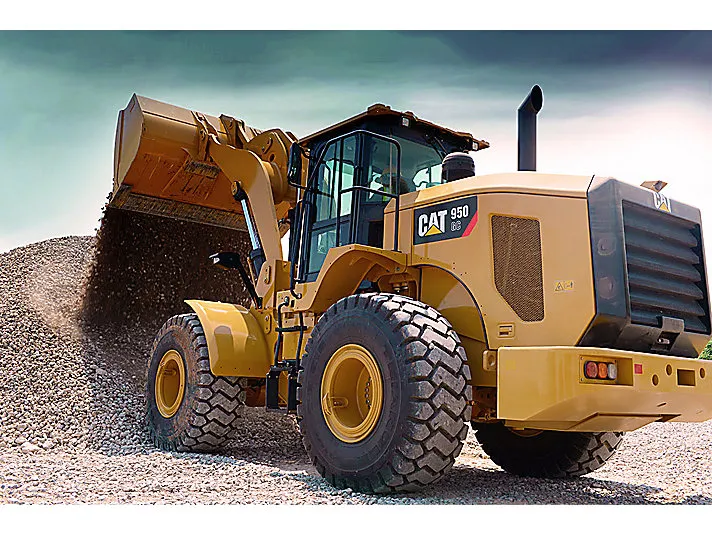 WHEEL LOADER CAT-950
Brand: CATERPILLAR
Capacity: 3 CUM/ 5 TON
Net Power - ISO 9249: 151 kW
Maximum Gross Torque - 1,400 rpm: 1020 Nm
Operating Weight: 18676 kg
Bucket Capacities: 2.5-4.4 m³ (3.3-5.75 yd³)
Brakes: Brakes meet ISO 3450
Turning Radius - Inside of Tires: 3419 mm
Introduction
Wheel Loader Rental Services in Delhi, Wheel Loader On Rent in Delhi, Wheel Loader On Hire in Delhi, Wheel Loader Rental Company near me in Delhi. Are you in need of a wheel loader for your construction project in Delhi? Buying one outright may not always be the best option, especially if it's a short-term project. This is where rental services come into play. They allow you to get the equipment you need without breaking the bank. In this blog post, we will discuss wheel loader rental services in Delhi and provide tips on how to choose the right one for your needs. Plus, we'll introduce you to Accura Infra - a reliable rental company with affordable prices that are located near you!
Wheel loader rental services in Delhi
Are you in need of a wheel loader for your construction project but don't want to invest in buying one? Look no further as there are various rental services available in Delhi. Renting a wheel loader can save you a lot of money and hassle, especially if it is only needed for a short period.

When choosing a rental service, it's important to consider the quality and condition of their equipment. You don't want to rent something that will break down mid-project or cause delays due to malfunctions. It's also important to ensure that the rental company offers maintenance services so that any necessary repairs can be taken care of promptly.

Another factor to consider when choosing a rental service is their prices. While affordability is key, make sure not to compromise on quality just to get cheaper rates. Research different companies and compare prices before making your decision.

Renting a wheel loader from an established and reliable company can greatly benefit your construction project while keeping costs low.
How to choose the right wheel loader rental service
When looking for wheel loader rental services in Delhi, it's important to choose the right service provider. Here are some tips to help you make an informed choice:

1. Determine your specific needs:
The first step is to determine your specific requirements for the wheel loader rental services. This includes the type and size of equipment needed, as well as the duration of use.

2. Research different providers:
Do your research on different wheel loader rental service providers in Delhi. Look for their reputation, experience, and customer reviews before making a decision.

3. Check availability and pricing:
Make sure that the chosen provider has availability for the required time period and offers affordable rates without hidden charges.

4. Quality of Equipment:
Ensure that the equipment provided by your selected provider meets safety standards and is in good condition to avoid any accidents or delays during work.

5. Customer Service:
Choose a company with excellent customer support that can assist you with any questions or concerns throughout the rental process.

By following these steps, you can select a reliable wheel loader rental service that fits your budget while meeting all your project's requirements efficiently!
Why Accura Infra?
Choosing the right wheel loader rental service in Delhi can be a daunting task. However, with the proper research and understanding of your needs, you can find a reliable company that provides quality services at an affordable price.

Accura Infra is one such company that offers top-notch wheel loader rental services in Delhi. They have been providing their clients with high-quality equipment rentals for many years now, making them one of the most trusted names in the industry.

Their team consists of expert technicians who are always ready to assist you in case of any issues or concerns during your project. Moreover, they provide flexible rental plans to suit your specific requirements and budget.

So if you're looking for reliable and affordable wheel loader rental services on rent in Delhi or on hire in Delhi near me, Accura Infra should definitely be at the top of your list!